Design of the Month | Balwyn Concept | July, 2020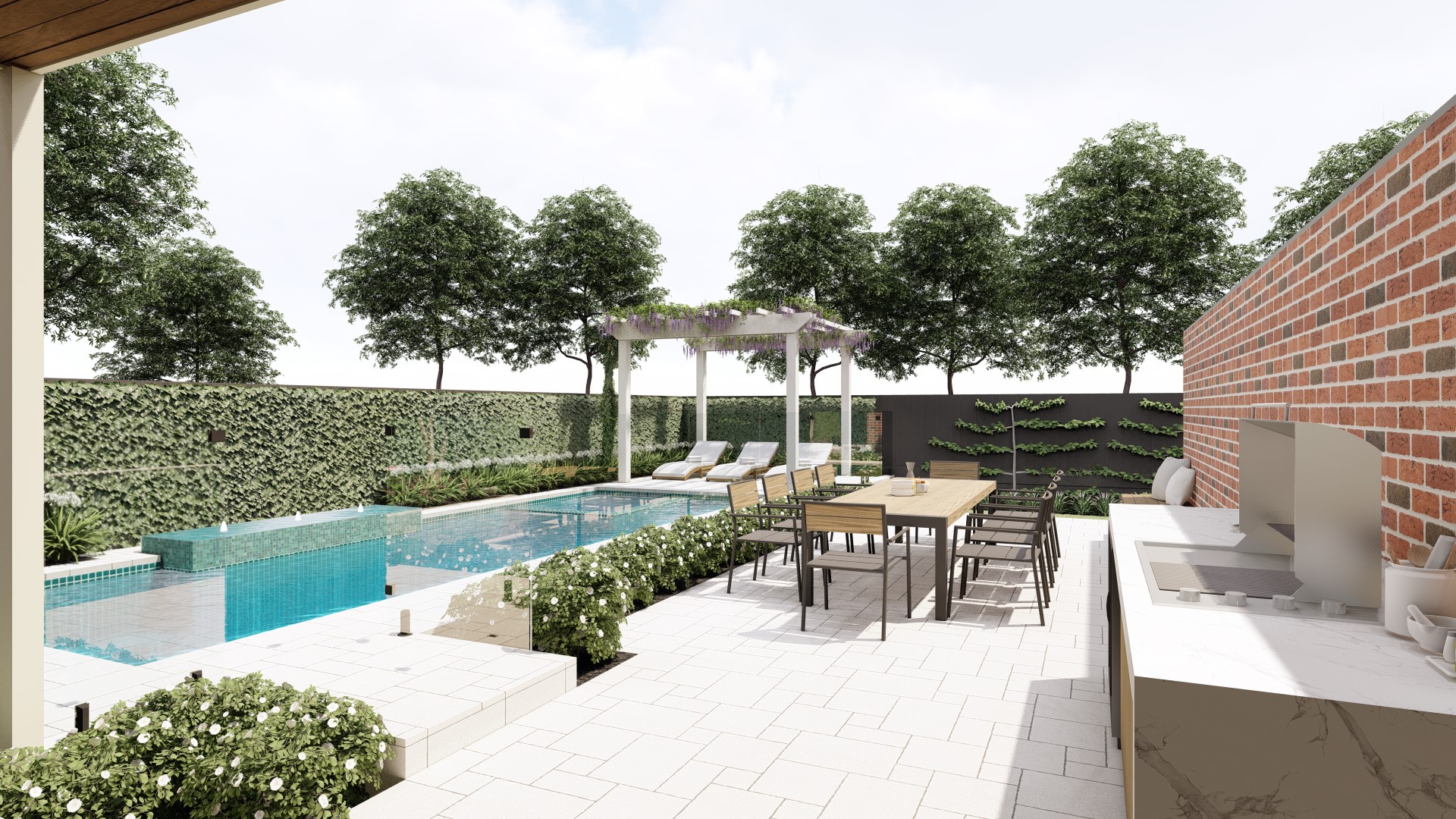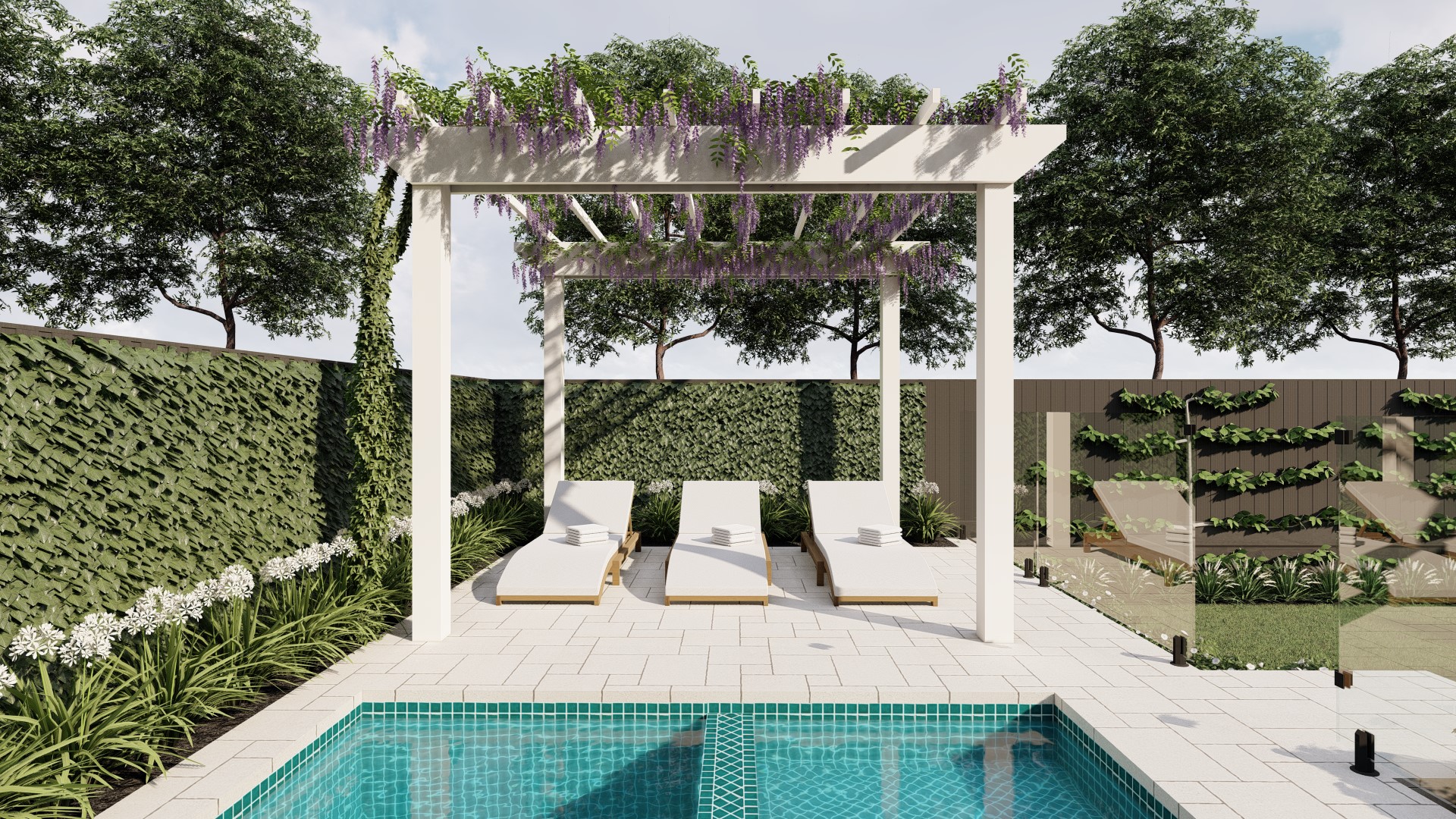 BALWYN CONCEPT DESIGN
Designed by enkidesign
PROJECT DETAILS
Block size: 650 sq metres
Pool size: 8.5 x 3m plus 2 x 1.5m spa
Project brief:
Improve the street presence of the beautiful clinker brick home
Soften the front garden by removing bluestone pitchers
Family sized swimming pool & spa
Improved outdoor entertaining facilities
Retain space for lawn & veggies.
This grand old dame of Balwyn is a holdout on a street intent on bulldozing original homes and replacing them with new developments, sadly not always appropriate to the site or local context. But this is perhaps the story of much of Melbourne's suburbia, so when a family chooses a home for its history and original features it becomes an extra special opportunity to really help it shine.
Working closely with enkidesign's director and senior landscape architect, Kate Monk, the clients outlined a brief that would require demolishing most of the existing garden. Kate was enthusiastic about revealing more of the original clinker brick façade to the street, currently hidden by a high brick wall that split the face of the building in two.
The main feature the clients wanted was a family sized swimming pool with an integrated spa. Kate's design for the pool positioned it on the southern boundary to fully take advantage of the northern solar access that flooded the garden. With the spa in one corner of the pool footprint, Kate also designed a bespoke water feature to create a focal point that anchors the pool against the boundary.
Kate was also mindful to adapt the existing levels in the garden to the new design, reducing the overall extent of excavation in order to keep costs down. This worked beautifully to define zones in the garden; an elevated terrace for the pool, ground level patio for the outdoor entertaining area and a sunken lawn that introduces much needed green and also provides an area for the family's miniature dachshund to play.
The finished concept is formal in style to suit the architecture of the home, with modern touches that reflect the contemporary renovation out the back. Functional spaces have been crafted from the bare bones of the site, revealing a garden that will be a beautiful, calm and relaxing space to live in.
---
Key features:
Concrete swimming pool with spa
Infinity water feature with bubblers
Outdoor kitchen bench
Timber seating with in-built storage
Timber pergola
Sculpture
Landscape lighting
Key materials:
Limestone paving
Dry stone walls
Ceramic pool tiles
Exposed aggregate concrete driveway
Pebble garden paths