BALWYN 03 Pool
This stunning lap pool is at the very heart of this property, as finding a block of land that could accommodate a full 25 metre length swimming pool and spa was the biggest goal for the owners when it came time to build their new home.
Once the ideal block of land was found, the swimming pool was the very first element to be designed and the features of the building and surrounding landscape were dictated by the design of the pool itself. An unusual approach, but one that speaks to the importance of the swimming pool as a feature of this stunning luxury residence.
In addition to its impressive length, this lap pool also features a raised spa with an infinity edge that is fully tiled in glass mosaic; black, to contrast against the white interior of the pool and emphasise the spa as a design feature. The black tiles create strong reflections when the water is still, creating a "black box" effect that is quite beautiful to look at.
At a full 25 metres in length, there can be no argument that this swimming pool is a true example of a residential lap pool. As the central focus of the entire property, and the trigger for the design of the house itself, this pool is an innovative example of what can be achieved when excellence in design, construction and engineering come together and are executed flawlessly for an outstanding built result.
Check out the details below of our swimming pool in Bawlyn, Melbourne:
Size:
25m x 2.4 – 4.5m PLUS 2.7 x 1.6m infinity spa
Design:
Full length lap pool with 2 fully submerged acrylic windows & a raised 360 degree inifinity spa
Depth:
1.2m – 1.8m
Interior:
Fully tiled with 50 x 50mm ceramic tile (white)
Coping:
Bluestone
Pool Surrounds:
Generous paved areas inside the frameless glass pool barrier create ample space for poolside lounging. The house & alfresco wrap around the swimming pool affording total indoor/outdoor connection that is boosted by the 2 stunning submerged acrylic windows connecting the subterranean gym & wine cellar to the water.
Pool Equipment & Features:

Remco Automated Swimroll Safety Cover
Solar & Gas heated
Aqualink PDA Control System
Paramount In-floor Cleaning System
Salt Chlorinator
LED lighting
VIEW OUR OTHER LARGE AND LAP POOLS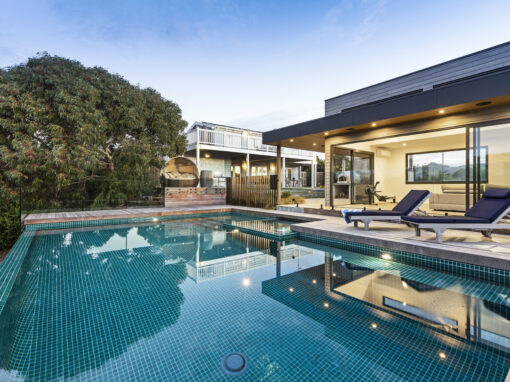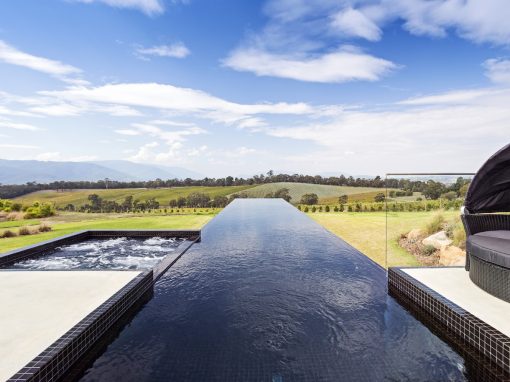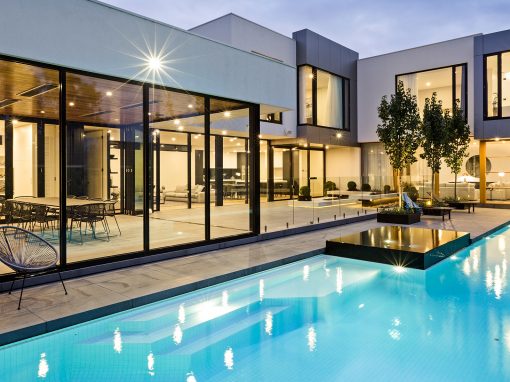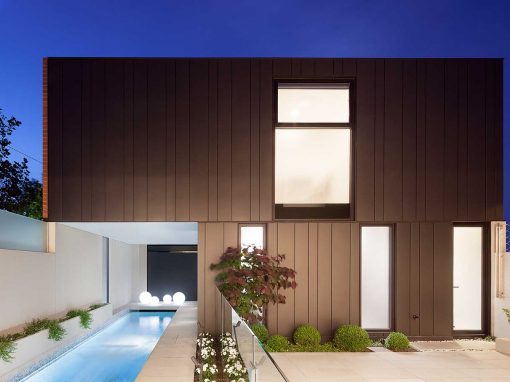 Contact us today to speak to one of our friendly team members about your project.
PH: 9545 3738