Brighton Pool
The design of this courtyard swimming pool draws influence from the ultra contemporary and minimal stylings of the existing residence, creating a highly aesthetic finish both during the day and night
The design of this courtyard swimming pool draws influence from the ultra contemporary and minimal stylings of the existing residence, creating a highly aesthetic finish both during the day and night. As the pool exists in a courtyard environment and is situated directly outside the living spaces of the home, it is the central feature of the garden from both inside and outside of the house.
The expertly crafted cascading water feature wall adds a striking and eye catching element to the design, with the small green hexagonal tiles both echoing and complementing the bold hexagonal pattern of the feature wall in the pavilion, tying all the elements of the design together to create a consolidated landscape.
In a small space such as this, it was important for the design of this swimming pool to be simple, practical and functional but still look amazing and add value to the property. The smart, elegant design as well as a clever use of space has achieved this, while the quality of materials and the skilled craftsmanship of the construction team has proved that a little pool can provide big results.
Check out the details below of our swimming pool in Brighton, Melbourne:
Size:
3.9m X 3.6m + 780mm x 700mm entry step
Design:
Rectangle with 3.6m x 475mm swimout, uplit
Depth:
1.15m – 1.6m
Interior:
Fully tiled with 50 x 50mm ceramic tiles (white)
Coping:
Bluestone
Pool Surrounds:
An apron of paving creates a separation between the wet zone of the pool and the dry zone of the alfresco entertaining area. A planter box projects into the swimming pool and is tiled with a pale green hexagonal ceramic as a feature.
Pool Equipment & Features:

Paramount In-floor Cleaning System
Solar heated
Salt chlorination
LED lighting
Swimout niche with uplight feature
Tiled feature wall
VIEW OUR OTHER POOLS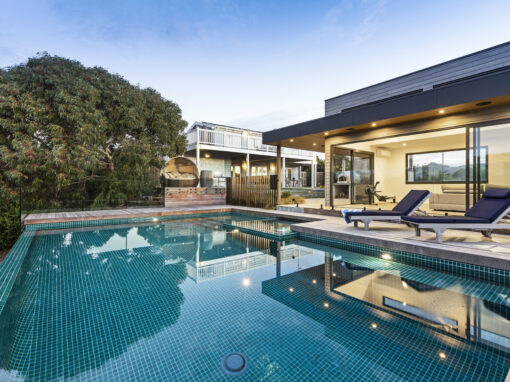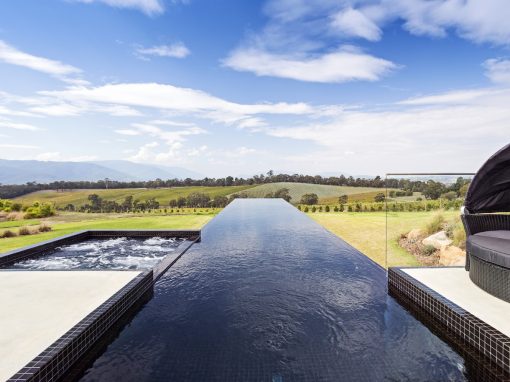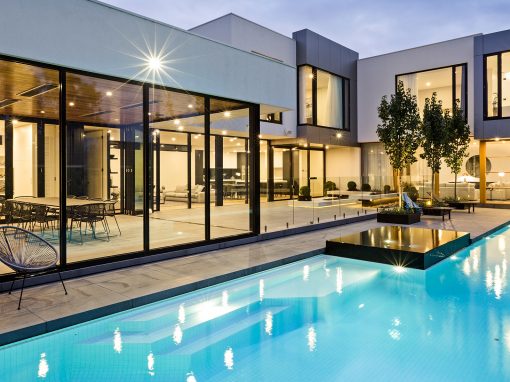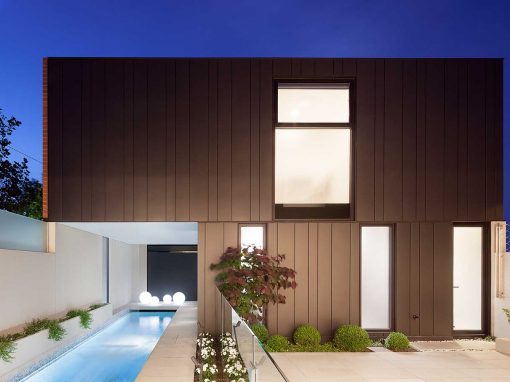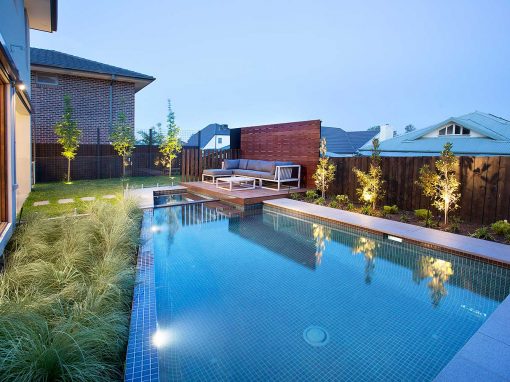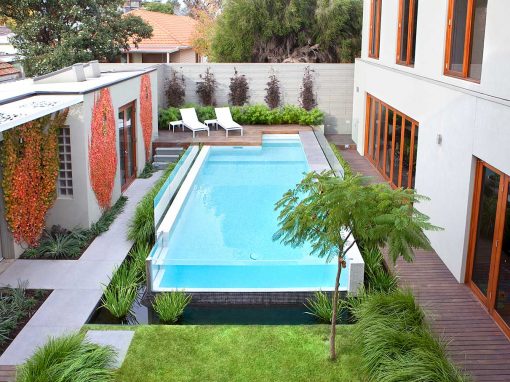 Contact us today to speak to one of our friendly team members about your project.
PH: 9545 3738