Brighton Pool
A swimming pool is a fabulous way to encourage activity for the entire family.
A swimming pool is a fabulous way to encourage activity for the entire family. This swimming pool in Melbourne's Bayside area is owned by a young family, and is a great example of how a swimming pool equipped with modern technology has been successfully designed to function not only as a stunning water feature, but it also facilitates exercise, relaxation and play. The pool's 25 metre length allows freestyle laps to be swum encouraging mum, dad and kids to get more active, while the gas heated spa is used during downtime to relax, unwind and let go.
A pool of any shape and size will be a tremendous addition to your outdoor space, and will encourage you to focus on family and friends gathering together. What a great asset to have at your disposal, right in your own back yard!
Check out the details below of our swimming pool in Brighton, Melbourne:
Size:
25m long x 2.5m wide
Design:
Lap pool with 2.1m x 2.1m offset entry steps & "beach", PLUS 2.0m x 2.0m heated spa
Depth:
1.2m to 1.6m
Interior:
Fully tiled with 60mm x 60mm ceramic tiles by Coulson Tiles, (green)
Coping:
1000mm x 300mm Anston Paving using "Sorrento"
Pool Surrounds:
Offset entry steps in combination with custom water feature light boxes with interior waterfalls create spaces for kids to play. The gas heated spa separated from the pool with a tiled spillover edge is used during downtime to relax & unwind.
Pool Equipment & Features:

Intelliflo Eco Pool Pump
Aqualink PDA Control System
Mastertemp Gas Spa/Pool Heater
Paramount In-floor Cleaning System
Salt Chlorinator & Ozonator
LED lighting
VIEW OUR OTHER LARGE AND LAP POOLS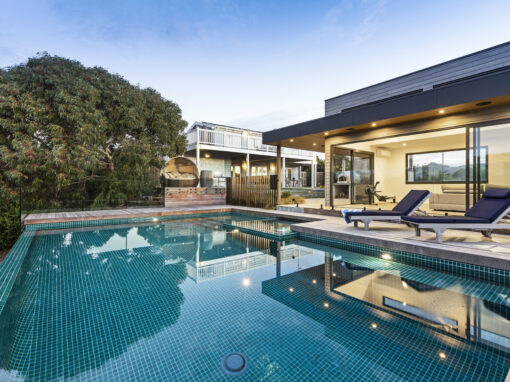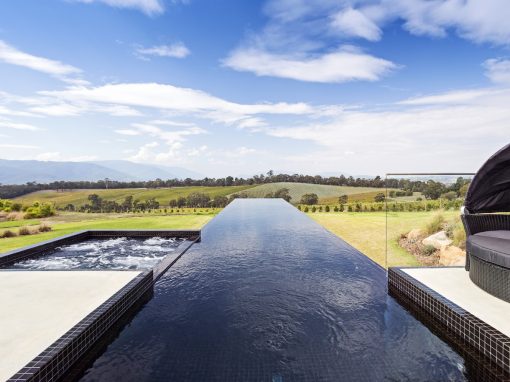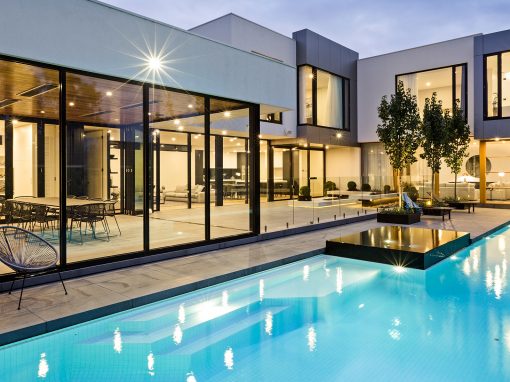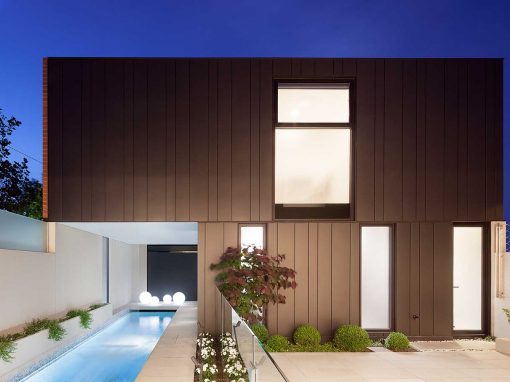 Contact us today to speak to one of our friendly team members about your project.
PH: 9545 3738