camberwell 03
This stunning lap pool is a showpiece feature of an architecturally designed home nestled in a peaceful corner of Melbourne's beautiful inner suburbs. .
Surrounded by sumptuous gardens and a tennis court, the setting was prime for more than 15 lineal metres of infinity edge that connects this stunning lap pool to the spectacular surrounding landscape. The overall effect is one of a suburban oasis, maximising the opportunity presented by a large block size and leveraged through clever, considered design and exceptional standards of construction expertise.
The design of the outdoor areas are lush and stylish, with ample space to relax and unwind or entertain depending on the occasion. High boundary walls are effective for privacy and create a canvas for climbing plants to clamber over offering beautiful autumn colours and a lush green backdrop that grounds the pool into the garden. The natural stone coping and pool surrounds adds an organic touch to the bold geometry of the architecture of the house.
At 25 metres in length, there can be no argument that this swimming pool is a true example of a residential lap pool, and an innovative example of what can be achieved when excellence in design, construction and engineering come together and are executed flawlessly for an outstanding built result.
Check out the details below of our swimming pool in Camberwell, Melbourne:
Size:
20m x 3m
Design:
Full length lap pool with infinity edge
Depth:
1.2m – 1.7m – 1.4m
Interior:
Fully tiled with 58 x 58mm ceramic tile (white)
Coping:
Buestone
Pool Surrounds:
A beautiful paved terrace surrounds the pool creating the perfect spot to relax poolside and soak up the beautiful garden ambience.
Pool Equipment & Features:

Remco Automated Swimroll Safety Cover
Solar & Gas heated
Aqualink PDA Control System
Paramount In-floor Cleaning System
Salt Chlorinator
LED lighting
VIEW OUR OTHER LARGE AND LAP POOLS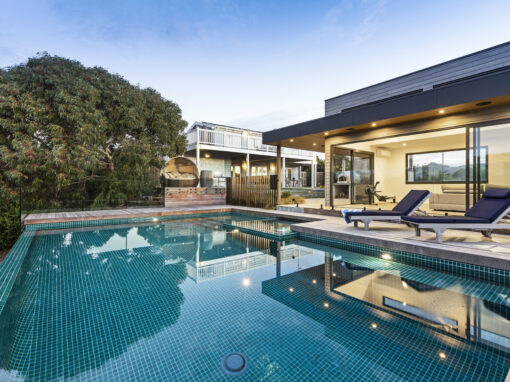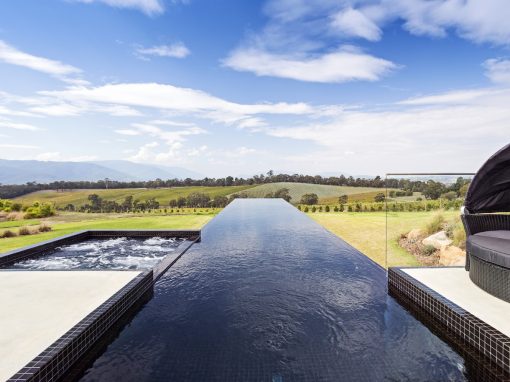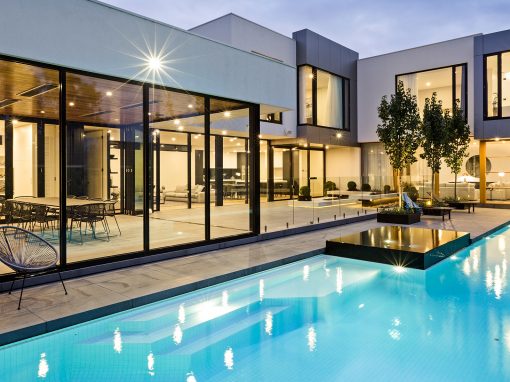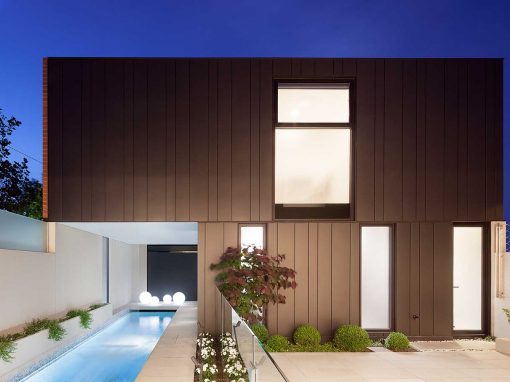 Contact us today to speak to one of our friendly team members about your project.
PH: 9545 3738