indoor pool
a superb showcase of perfectly executed features that combine to create a stunning built result.
There is something special about indoor swimming pools in a residential setting. They always seem to embody pure luxury, as if you are living in a five star hotel right there at home. This project is no exception, showcasing a pool that is a full 25 metres in length with a raised spa boasting a 360 infinity edge, plus one end that returns around a corner for general play and relaxation. The design has got everything covered (no pun intended).
Taking up one entire wing of the house, the indoor pool room becomes a stunning feature of the home itself with direct water views from the living room and courtyard plus tantalising glimpses of the pool through the entry and from the master suite.
Six skylights bring daylight into the enclosed space from above, and full height picture windows create lush green outlooks to the gardens that surround the pool enclosure. Giant sliding doors can be opened so that the pool and spa are connected to the gorgeously private internal courtyard that is the heart of the home.
Check out the details below of our Indoor Pool project:
Size:
25m x 2.4m PLUS 3m x 1.8m spa
Design:
Full length lap pool and raised spa with 360 degree spillway
Depth:
1.2m – 1.8m – 1.5m
Interior:
Fully tiled with Bisazza Glass Mosaic tiles
Coping:
Polished Concrete
Pool Surrounds:
An indoor pool that is surrounded by massive windows that capture lush green garden views. 
Pool Equipment & Features:

Solar & Gas heated
Aqualink PDA Control System
Paramount In-floor Cleaning System
Salt Chlorinator
LED lighting
VIEW OUR OTHER LARGE AND LAP POOLS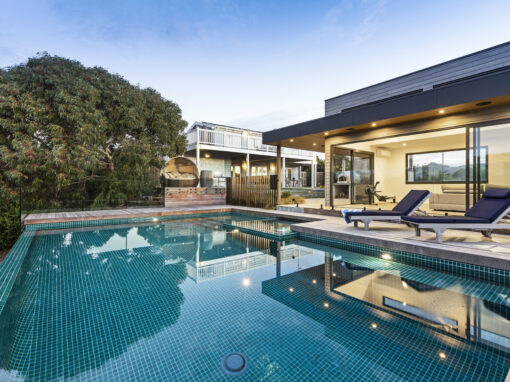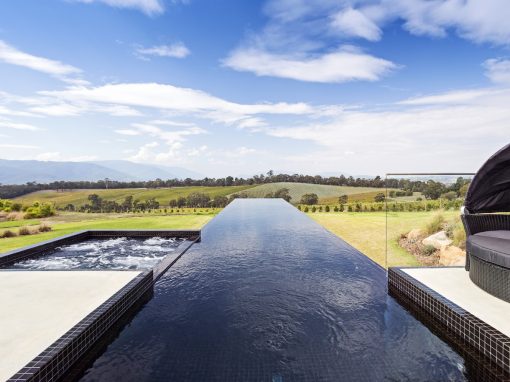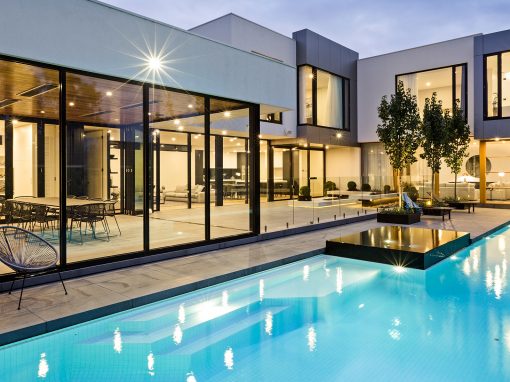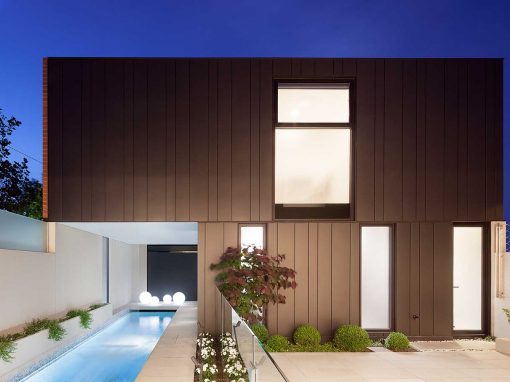 Contact us today to speak to one of our friendly team members about your project.
PH: 9545 3738