yARRA vALLEY Pool
This stunning lap pool is a showpiece feature of an architecturally designed home nestled in a peaceful corner of Melbourne's beautiful Yarra Valley wine region.
Surrounded by vineyards, the setting was prime for more than 40 lineal metres of infinity edge that connects this stunning lap pool and spa combination to the striking scenery and spectacular surrounding landscape.
A very specific approach is taken to the design of the outdoor areas, which were kept intentionally restrained & minimal so as not to compete with the spectacular surroundings. Clean lines around the pool with the only ornamentation coming from stylish furniture means that the striking black ceramic tiles contrast strongly against the natural colour palettes of green fields and blue sky.
In addition to its impressive length, this lap pool also features a large 3m x 2.9m spa that is fully tiled in black ceramic to match the pool itself. Black tiles create strong reflections when the water is still, and the east/west orientation shows off those beautiful Yarra Valley sunrise and sunset reflections in the water.
The sloping land created a unique opportunity to enhance the infinity effect of the swimming pool's design, through terraced levels that anchor the pool to the side of the slope and allow the full 20 metre length to stretch out almost into thin air. Views from the waterline for swimmers are particularly special, with a strong sense of swimming out into the sky & the vines beyond.
Check out the details below of our swimming pool in Bawlyn, Melbourne:
Size:
20m x 2.5m PLUS 2.5 x 2.5m spa
Design:
Full length lap pool with 40 lineal metres of infinity edge
Depth:
1.2m – 1.8m
Interior:
Fully tiled with 50 x 50mm ceramic tile (black)
Coping:
Porcelain tile
Pool Surrounds:
A beautiful paved terrace surrounds the shallow end of the pool and spa creating the perfect spot to relax poolside and soak in the stunning Yarra Valley views.
Pool Equipment & Features:

Remco Automated Swimroll Safety Cover
Solar & Gas heated
Aqualink PDA Control System
Paramount In-floor Cleaning System
Salt Chlorinator
LED lighting
VIEW OUR OTHER LARGE AND LAP POOLS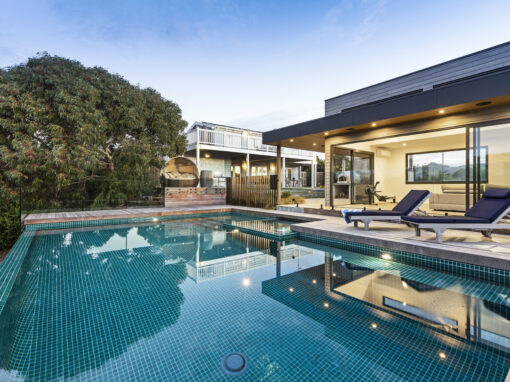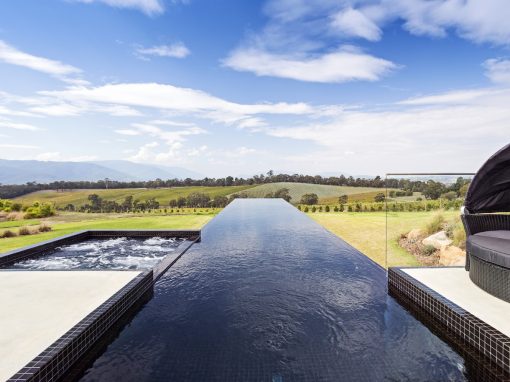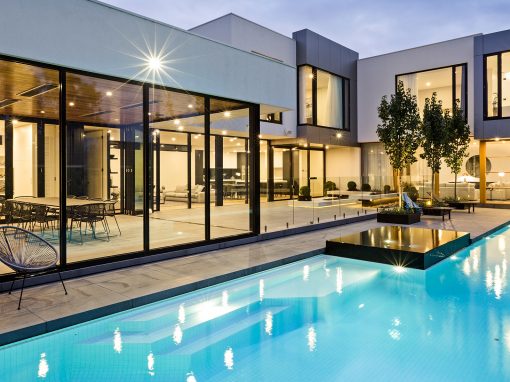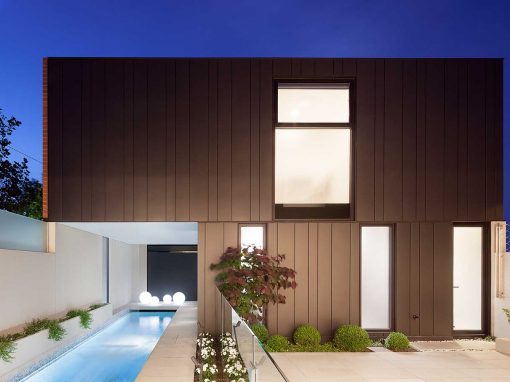 Contact us today to speak to one of our friendly team members about your project.
PH: 9545 3738